Mindfulness meditation is a practice of intentional present-moment awareness, particularly with a spirit of equanimity and non-judgment.  The materials below are focused around developing and sustaining a successful mindfulness practice.  I use mindfulness often in psychotherapy, as it can be a powerful tool to process or heal past pain, trauma, anxiety, depression, complicated grief, insecurity, patterns of reactivity, and other difficult mental and emotional states.  In modern culture, mindfulness has become a relatively common practice for improved concentration and stress reduction.  Although these are legitimate byproducts of mindfulness practice, I often underscore with new clients that the aim of mindfulness as I employ it in therapy goes beyond goals of relaxation or stress reduction to create more genuine change and relief from unresolved emotional material.
If you are new to mindfulness meditation, feel free to explore some of the reading material below to learn more.  You are welcome to "jump right in" as well, in which case I would suggest trying the introductory guided meditations first before exploring others.
 Guided Meditations
Mindfulness of the Breath (Introduction)
Introductory meditation.  Awareness of the breath is continued the "gold standard" of mindfulness practice.  Although often taught to newcomers, it is used effectively by veteran and beginner practitioners alike.  This guided meditation in particular is geared towards those who have little or no experience with mindfulness.
Published:
October 26, 2018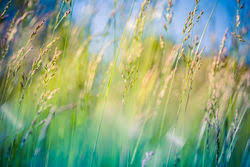 Leaves on a Stream
Introductory meditation.  This is another mindfulness exercise geared towards those new to the practice.  Here, we practice observing our thinking and defusing from the "story" being told by our mind.
Published:
October 26, 2018
Working directly with personal pain
A general meditation in the spirit of Buddhist Vipassana.  The focus in particular is on relating to difficult parts of ourselves with openness, self-acceptance, and kindness.  This approach can help with stress and emotional difficulty in the short-term, and can provide substantial change and transformation when practiced over a longer time period.
Mindfulness of the Breath
A similar offering from the introductory meditation on breathing above, with less extra instruction included.  Meditation on the breath is the most commonly taught form of mindfulness, for good reason; being present with the breath returns us to ourselves and the simple sanity of the present moment, and is always available to us as a mindful anchor.
Healing the Not Good Enough
I often work with clients who have struggled with chronic feelings of insecurity and low-self worth.  These issues are exceptionally common, and can fuel other emotional issues like anxiety, addiction, depression, eating disorders, sleep disorders, and patterns of tumultuous relationships.  I've developed a 4-phase process that aims to not just recognize and cope with these deeper feelings, but to resolve and heal them.  This process borrows methodology from Internal Family Systems (IFS), Somatic Experiencing (SE), and other mindfulness models to address these patterns at the root and provide fundamental personal change.  Please note, this is a fairly intensive process and is meant to be practiced with the support of regular psychotherapy.  See this page for more information on this process (including worksheets, written materials, and guided meditations).