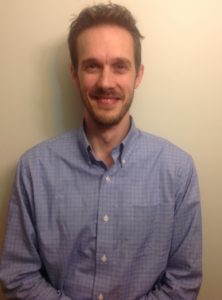 I have been practicing psychotherapy since 2006.  My clients have come from a wide variety of cultural backgrounds, ranging in age from five to over one-hundred years old.  Before becoming a full-time psychotherapist, I worked as a hospice social worker, providing support to patients and families going through the dying process.
I graduated from the Boston University School of Social Work with my Masters in Social Work in 2008 and in 2010, I became a Licensed independent Clinical Social Worker (LiCSW).
In 2006, I began providing meditation instruction to beginners in a therapeutic setting.  Since then, I have led retreats, groups, and workshops oriented towards newcomers to meditation and mindfulness practice.  In 2010 I published an introductory guide to meditation (see publications).  I have taught classes on mindfulness and hospice care through the Institute for Mindfulness and Psychotherapy.
In my off-hours I enjoy spending time with my wife and our energetic 9 year-old, taking advantage of the many hikes and outdoor activities that the Upper Valley has to offer.